Student Legal

President's Letter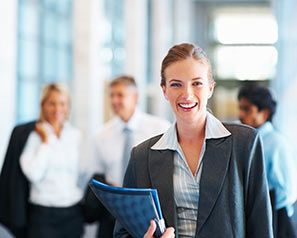 Welcome to Student Legal
Gulf Atlantic is pleased to announce our new Student Legal, the first prepaid legal plan specifically designed for the needs of college students.
College is the place many of us first lived away from our parents.  In doing so, we also first encounter the legal relationships and consequences that come with living alone.  Having to read and understand a lease or contract or dealing with creditor or landlord disputes are common new experiences.  In many cases, college is also where students are first exposed to the criminal justice system.
As a parent, sending your child away to school for the first time is extremely difficult.  You become acutely aware of the perils and pitfalls your child can encounter in the world.  At the same time, you want to arm your child with tools to independently handle life's everyday problems. 
As a student, you want to ensure you're prepared for the unexpected, and . . . let's face it . . . you don't want to call your parents every time a minor issue arises.
 
The Student Legal plan provides LOCAL attorneys to assist students when legal matters arise.  The plan is designed to cover most common legal issues students face when in college.  For an annual premium costing little more than an initial consultation with an attorney, students are provided full coverage for most personal legal matters, plus limited coverage for felonies and the defense of larger civil matters. 
Whether you're a student who is in school who wants the security of knowing that you have counsel standing by, or a parent who wants to ensure your child will have someone to call locally when problems arise, the Student Legal plan is the right choice for peace of mind.  As the parent of two college-age children myself, I am keenly aware of the benefit a little peace of mind brings.
Put Gulf Atlantic and the Student Defense Plan behind you and enroll today.  Have questions?  Give us a call.
Sincerely,
George V. Matlock, Esq.
President